Whilst everyone may have their favourite charities, there are 3 that are particularly supported by organisations and groups in the village. They are: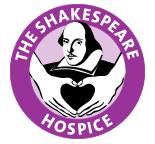 The Shakespeare Hospice
The Shakespeare Hospice, based in Stratford upon Avon, are an independent local charity providing specialist End of Life and supportive care for people living in South Warwickshire and the North Cotswolds who are affected by life-limiting illness. The majority of our patients are living with cancer, but we also help patients with other life-limiting illnesses such as degenerative neurological diseases, end-stage heart failure and HIVAIDS. Our nursing care and multi-disciplinary support enables patients to continue living at home with their families while receiving active treatment, or for as long as possible when active treatment has ceased.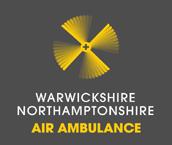 The Warwickshitre and Northamptonshire Air Ambulance
Warwickshire & Northamptonshire Air Ambulance (WNAA) was established in 2003 and exists to provide a Helicopter Emergency Medical Service to the counties of Warwickshire, Northamptonshire and the Milton Keynes area.
Their service does not simply transport patients to the nearest hospital; it routinely carries senior Doctors and Consultants to the scene of incidents in just minutes, providing lifesaving treatment and medication at the scene and en-route to hospital. In essence, it takes the hospital to the patient, providing the best possible chance of a full recovery.
Breakthrough Breast Cancer
A pioneering charity saving lives and changing futures, through research,campaigning and education – removing the fear of breast cancer for good.
Your help is needed
All of these charities rely completely on donations and all have made a significant difference to the health and lives of people in the Parish. Click on the links on the Charities' names to find out more about the outstanding work that they do. We hope you will support the fund raising that takes place for them in the Parish.