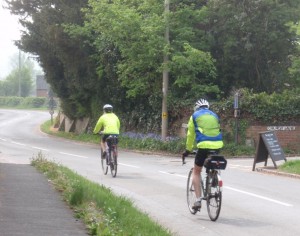 The country roads around Aston Cantlow are ideal for group or family cycling and, for the more adventurous there are a number of bridal paths and canal tow paths providing off-road opportunities.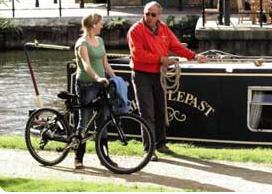 There is an easy canal tow path ride from the next village, Wilmcote, in to Stratford upon Avon from where one can connect with the long distance Sustrans cycle route in to the Cotswolds which leaves Stratford to the south via the Greenway, a 5 mile level stretch of redundant railway line, which runs to Long Marston.
Note that there is no automatic public right of way for cyclists on canal towpaths so follow the Waterways code to protect your own and other people's safety, safeguard the environment, and to avoid disturbing the enjoyment of other users.
Warwickshire County Council Countryside Recreation team have published a number of circular cycle route leaflets that cost just 50 pence each, which includes one that goes from Stratford upon Avon to Redditch through Aston Cantlow.  If you go to the Warwickshire County Council web site at  www.warwickshire.gov.uk then type cycling in the search box you will get a link to The Cycling Section which gives details of how to obtain these leaflets, and also details of other useful cycling advice
For new junior cyclists, Road Safety Cycle Training is available from Warwickshire County Council's Road Safety Section – You can contact them on 01926 412776
Not got a working bike? That is no problem. Cycle hire is available through Stratford Bike Hire on 07711 776340 or www.stratfordbikehire.com
Aston Cantlow and the surrounding area is covered by Ordnance Survey Landranger 1:50,000 scale maps 151 and 150 and by Explorer 1:25,000 scale maps 205 and 220.