Whilst you may not be able to do many water sports on the River Alne in the village, there are plenty of facilities nearby for getting fun and exercise by messing about on or in the water.
Swimming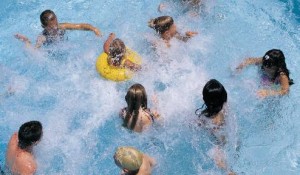 There are many swimming pools in the vicinity. The nearest public pools are at Stratford Leisure Centre in Stratford (6.5 miles/12km) and at Studley Leisure Centre. You can learn to swim at both of these pools, as well as doing laned swimming for fitness or just enjoy splashing about in the water.
There are smaller pools at Billesley Manor Hotel and Wildmoor Spa as part of their spa and fitness facilities but membership is required.
Kayaks and canoes
Stratford on Avon Kayaks – appropriately called SOAK meet in Stratford Leisure Centre on Tuesday evenings for paddling practice and coaching.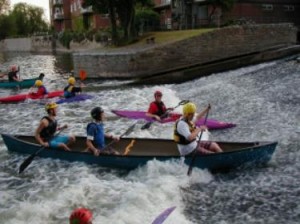 From May to September they meet at 7:00pm and take the boats out on the river. The Avon in Stratford has long wide stretches of flat water as well as a weir which makes an excellent play spot for experienced paddlers. Paddlers wishing to use the Avon outside of club activities should be members of the BCU or purchase an Upper Avon Navigation License.
If you do intend to paddle in the river please read the SOAK site section on 'River Paddling', so you know what equipment and clothing you will need. Please also read about 'Leptospirosis', so that you know how to minimise the risk of catching this water-bourne disease and how to recognise the symptoms.
Sailing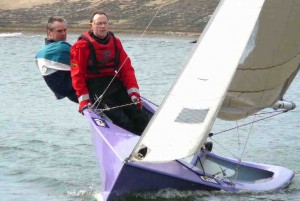 Dinghy sailing is available for club members at Leamington reservoir with Mid Warwickshire Yacht Club and at at Arrow Lake near Redditch with Redditch Sailing Club. Both of these local waters have a lively and fun sailing club who sail for recreation and exercise as well as holding regular dinghy racing. Facilities at clubs include boat storage, changing rooms and eating and drinking in their club houses Dinghy sailing is a great way to get fresh air and exercise. Both of these clubs welcome prospective members and will show visitors around and take them out for a trial sail at a suitable time, so don't worry if you have no experience or no boat, you can still take part.
Scuba diving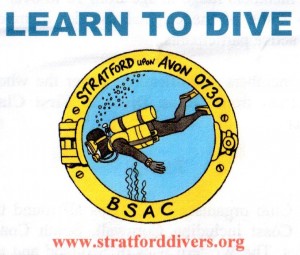 We may be a long way from the sea but you can learn to scuba dive with Stratford sub aqua club at Stratford Leisure Centre on a Thursday evening between 8 and 9pm. They have talks, visits and two boats at the UK coast. They even organise overseas expeditions. Visit the link above or contact Recruitment Officer Miles Howarth on 01789 470396 for more details.