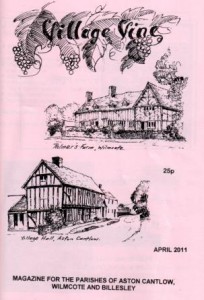 The Village Vine is a local monthly publication that keeps everyone abreast of what is happening in the parish. For a small subscription of just £3 a year it is delivered to your door.
Contact Rachel Beacham on 01789 415528 to receive it.
The latest date for material for insertion into the Village Vine is midday on the third Saturday in the month.