This page contains information about all local forms of transport.
Buses
Details of available buses are on a separate page at Local Buses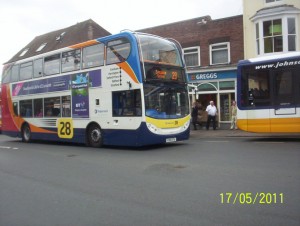 Over 60s bus passes
Warwickshire County Council are responsible for issuing concessionary bus travel permits to those eligible (click here), in effect those over 60 and others with defined disabilities. In Warwickshire the scheme currently allows free travel from 09:00 Monday to Friday and all day at the weekend and Bank Holidays for Warwickshire residents starting their journey in Warwickshire. This scheme is part of the English National Concessionary Travel Scheme (ENCTS) and it's terms and conditions apply to residents of other English Counties in Warwickshire. Scottish and Welsh Bus passes are NOT valid in England.
Trains
The nearest railway station to Aston Cantlow is Wilmcote a distance of approxiamately 3km. Direct daily services go to London Marylebone, Leamington Spa (connections to the North West (Manchester etc.), North East (Leeds, Durham, Newcastle upon Tyne etc.), Edinburgh, Bournemouth,Southampton, Oxford and London Paddington), Warwick, Banbury, High Wycombe and Stratford upon Avon and are provided by Chiltern Railways. Click here for timetable.
London Midland provide direct daily services to Birmingham Moor Street & Snow Hill, Smethwick Galton Bridge (connections to the North West & Mid / North Wales), Kidderminster, Worcester Shrub Hill & Foregate Street, Great Malvern and Stratford upon Avon. Click here for timetable and select Worcester Leamington Stratford.
Click here for Warwickshire County Council Transport Rail website for timetables of above and more.
Stratford-upon-Avon Parkway Station (9km) offers trains to Birmingham, London, Leamington Spa, Warwick and Solihull. It is located next to Stratford Park & Ride at Bishopton on the north side of the town.
Leamington Spa station is the nearest (15km) main line station offering direct intercity trains to London (Marylebone & Paddington), the South Coast, North West, Yorkshire, the North East and Scotland. This is in addition to frequent local services to Birmingham, Birmingham International (for Airport and NEC), Coventry, Banbury, Reading, Bicester and Oxford. Leamington Spa has the most frequent service locally to London, with at least 4 trains per hour. Car Parking is charged. Buses from Stratford pass this station.
Warwick Parkway Station (13km) is another alternative for London Marylebone and Birmingham Moor Street, on services provided by Chiltern Railways only. Car parking is charged.
Honeybourne station a little further away in distance (17km), but an easy 15 minutes or so from Aston Cantlow, offers an alternative intercity service to London Paddington, which offers full first class facilities. Trains also provide connections to Evesham, Worcester, Malvern, Hereford, Moreton in Marsh, Charlbury, Oxford, Didcot and Reading. The services are provided by First Great Western (click here). Honeybourne is an unmanned station, with free car parking almost on the platform.
Airports
The nearest international airport to Aston Cantlow is Birmingham Airport (click here). The airport is served by airlines from the main global alliances such as KLM, Emirates, Turkish Airlines, Air France, Flybe, BMI, Lufthansa, SAS, Swiss, Monarch, Ryanair, Easyjet, Brussels Airlines, PIA, United Airlines etc. and offers a full range of national, regional and international services. There is a useful guide to Birmingham Airport at this website if you click here
Taxis
Henley Taxis  01564 793338
ABC Cars  Telephone (01789) 267951 & 299900
007 Stratford Taxis  (01789)  414007
Argent Taxis  (01789)  334693
Lift Share
Want to be greener? on your travel and do a regular journey to somwhere nearby have a look at LiftShare to see if you can link up with someone else who does a similar journey. you don't have to have a car – you could even use it to share a taxi.
Roads & Park & Ride
Stratford has an excellent Park and Ride service (click here) and is a perfect choice when spending a day in town. It operates as follows, but check web site for latest info.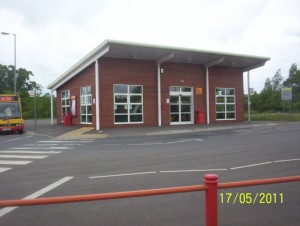 Monday to Saturday (all year) 07:30 – 19:30 (last bus back from town 19:10 Bridge Street & 19:12 Wood Street). Frequency every 10 mins.
Summer Sundays and Bank Holidays (April – September) 09:30 – 19:30 (last bus back from town 19:00 Bridge Street & 19:02 Wood Street) Frequency every 15 mins.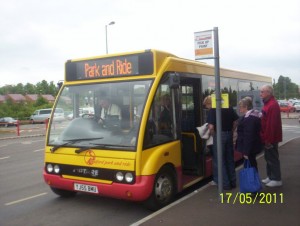 Canals
Wilmcote provides an excellent access point to local canals, and there is an excellent tow path walk, or cycle ride into Stratford.
See our web page on cycling for more information about using canal towpaths as safe cycling routes.
Parking
Parking in the Parish is not normally a problem as we have no double yellow lines on our roads. The Kings Head, the Village Hall and Aston Cantlow Club all have their own car parks for users of those facilities. Please be considerate if parking on the road in the parish not to cause any obstruction particularly to any large farm vehicles which will frequently need to pass through all of our villages and hamlets, down Chapel Lane in Aston Cantlow for access to Cantella Farm and through all local field gates especially at harvesting times.
There is plenty of parking in Stratford Upon Avon but it is all chargeable. This website page gives a good summary of the facilities, their locatons and the charges
Over 65s "free" parking
If you are 65 years old or over, resident in Stratford-on-Avon District, and the owner of a vehicle you are entitled to apply for an Over 65's Parking Pass which will enable you to park in the Recreation Ground and Swans Nest Lane Car Parks in Stratford upon Avon, subject to available spaces. From 1 October to 31 March, Over 65's parking passes will be eligible to park for a restricted period of up to 4 hours maximum in the Windsor Street Car Park. Over 65's permits are subject to a £10 administration charge.
To apply for an Over 65's Parking Pass, you will need to apply in person, bringing with you, your valid driving licence and provide proof that you are the registered keeper or main driver of the vehicle. (for example vehicle registration document or valid insurance documents confirming the applicants name and address at the property to which the permit relates) to one of the following offices;
Stratford-on-Avon District Council – Elizabeth House, Church Street, Stratford-upon-Avon
Alcester – Globe House, Priory Road, Alcester
Southam – Warwickshire Direct, Southam Library and Information Centre, High Street, Southam
Please note that this Authority can only accept cheques (supported with a valid guarantee card) or credit/debit card as a method of payment.