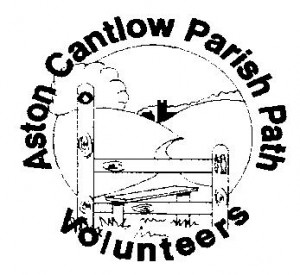 Aston Cantlow parish is a beautiful place to walk in the countryside and it is excellent exercise to help to keep you fit & healthy.
On this page you can download lots of local walks from Aston Cantlow in PDF format that were produced in conjunction with the Aston Cantlow Parish Path Volunteers.
There are three sets. The first set of 4 walks all start in Aston Cantlow and include maps and detailed walking route instructions. Click on any of these links to open a 2 page printable walk leaflet in PDF format. Either print this double sided or put the 2 separate pages back to back then fold it into 3 to make a handy pocket sized guide to the walk.
Walk1  A circular walk of 4.5 miles taking two to three hours, starting from Aston Cantlow Church. It passes through Withycombe Woods, Walcote and Great Alne, with an optional detour (an extra mile) to Great Alne Church and the Mother Huff Cap Public House.
Walk2  A circular walk of 4.5 miles taking two to three hours, starting from Island Meadow Caravan Park in Aston Cantlow. It passes through the hamlet of Newnham and along a stretch of the Stratford Upon Avon canal before returning through pleasant countryside to the village.
Walk3 Three short linked level walks starting at Island Meadow Caravan Park. These take you along the River Alne to Little Alne and around the outskirts of the village of Aston Cantlow. The first section includes a visit to the church.
Each section can be walked independently or linked to the others to make a total walk of approximately 3 miles.
Walk4 A circular walk of about 6 miles starting and finishing at the Kings Head in Aston Cantlow, going through Newnham then along the canal to Wootton Wawen and back along the river to Aston Cantlow.
Leaflets for these 4 walks are also available in hard copy from the caravan site between March and October for 25p each .
The second one has been produced by the Churches Conservation Trust as part of their excellent conservation and information work at Billesley Church. The Trust makes a connection between the historic church at Billesley and Shakespeare (more details here). The walk leaflet itself can be accessed here.
The third set below are 18 local one page walk descriptions put together by Bob Fishleigh. These all start either in, or within a few miles of, the Parish of Aston Cantlow. We recommend the use of a detailed OS map or similar with these walks, as they give a bit less detail than the ones above. They have not been checked recently for changes in the footpaths. Click on any of these links to open a one page printable walk description in PDF format.
If you would like to do a walk of typically between 5 and 7 miles, with a friendly group of like minded walkers you will finds links to the local Ramblers groups below. Please note that dogs are not allowed on most Ramblers mid week walks
Other walking sites you may find useful
If you are looking for walks in the wider area or perhaps when you are away, you can try this site walk4life. Just put in post code or area into the search screen and it will pull up some walks in that area.
The Arden Way and Heart of England Way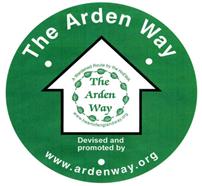 The 26 mile Arden Way also passes through our parish, and is managed and wardened by the Heart of England Association. They hold twice monthly guided walks along sections of the Arden way.

You can find their walks programme by clicking here or get more information about the routes of the Heart of England's  long distance paths by clicking on these links to the Arden Way and the even longer 100 mile Heart of England Way