Chairman, Councillor Lesley Harvey
Lesley is married to Nick and lives in Little Alne, having moved there around two and a half years ago after spending seven years overseas and prior to that living in North London.  Since then they have spent some time getting settled in what was to both of them a new area of the UK. They have four children – two boys and two girls, both boys are married with children and both girls are still enjoying the single life in London.  At home they are joined by two very 'enthusiastic' chocolate Labradors, twelve chickens and four ducks – and frequently by their children and their families.
Lesley has a strong commitment to the environment and the community – she has worked for several charitable projects such as the Bangkok Breast Cancer Group (a voluntary support group), the Syria Trust for Development (an NGO), was on the think tank for CSR in Dubai and has been an avid participant in quite a few fund raising events.
Her work background is in Human Resources initially and then in Management Consulting she now has her own consulting business specializing in organizational change and development both in the UK and Internationally.
Lesley joined the Parish Council in March 2011. Contact: lesleyeharvey@yahoo.co.uk; Tel. 01789 488 048; Mobile 07912623990 Willow Cottage, Little Alne, Wootton Wawen, B95 6HN
Councillor Chris Berry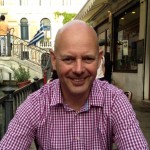 I moved into Little Alne in July 2014, having previously lived in Dorridge for 23 years. I am married to Helen and have 4 children, Jessica, James, Jack and Joe. I was born in Skipton , North Yorkshire and after graduating from Liverpool University I have spent most of my professional life in Retail with ASDA, DO IT ALL, Dollond & Aitchison and most recently Boots. I have also worked with a couple of shop fitting contractors. I am currently working with my wife in the family Property business which includes the Arden Centre.
I enjoy keeping fit by running along the country lanes and trying to keep on top of the garden and maintenance of the Arden Centre. I enjoy watching most sports and follow Burnley FC. . I am also a member of the Aston Cantlow Social Club.
I am pleased to be able to support the community as a Parish Councillor.
Contact: Tel 01789 488371. E Mail – chrisberry692@gmail.com
Councillor Phillipa FitzGibbon
Philippa is married to James and lives in Little Alne with their two children.  She has lived locally for 25 years, having moved from Shropshire, where she was born.  She moved from the centre of Stratford to Little Alne in February 2015, so quite a change!
Philippa's working career has been always been in the Finance Industry, working latterly for 27 years in insurance, mostly recently for the NFU Mutual.
Contact:  Tel: 07703 277334  E Mail fitzgibbon.p@sky.com
Councillor Hazel Mainwaring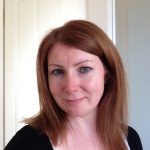 I recently moved to Shelfield on the edge of the parish, where I live with my partner Ian and cat Humphrey, rescued from a local shelter where I volunteer.  My passions are walking (an active member of a local ramblers group and working my way around the Scottish Munros), cycling and growing my own veg. I feel very lucky to live in such a beautiful and peaceful area and I joined the parish council to support the community and help protect our neighbourhood.  I am a Human Resources professional specialising in employee reward, currently working for npower.
Clerk – Liz Butterworth
Liz is clerk to the Parish Council and so looks after much of the Council correspondence, plus ensuring that Meeting Agendas and minutes are produced and made available as required. Contact:  lizbutterworth1@btinternet.com; Tel. 01789 268998
Gill Forman – District Councillor for Aston Cantlow (Kinwarton Ward)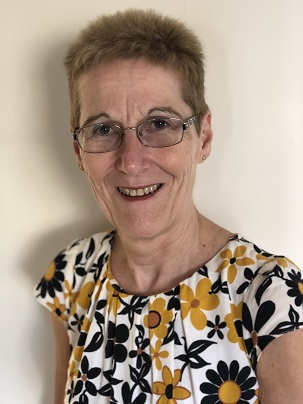 I live in Kinwarton, I am married to Tim, we have 3 daughters and 2 grandsons.  As well as being a Stratford District Councillor I am also an Alcester Town Councillor, and this year I have the honour of being the Mayor of Alcester  My hobbies are keeping fit, by going to the gym and walking, I also love reading crime novels.
Nadhim Zahawi MP (Stratford on Avon Constituency)
Contact:  nadhim.zahawi.mp@parliament.uk; 01789 292723 3 Trinity Street, Stratford Upon Avon CV37 6BL
Justin Anthony Lee Kerridge –

County Councillor Studley Division

Contact: justinanthonyleekerridge@warwickshire.gov.uk

3 Reinswood Court,
Sambourne Lane,
Sambourne, B96 6PE
Councillors Register of Interests
If you would like to see the register of interests for our Parish Councillors, click on this link then click on the relevant Councillor. Within their details click on the Register of Interests link and you will be taken to the relevant entry on the Stratford District Council website.