Chairman, Councillor Lesley Harvey
Lesley is married to Nick and lives in Little Alne, having moved there around two and a half years ago after spending seven years overseas and prior to that living in North London.  Since then they have spent some time getting settled in what was to both of them a new area of the UK. They have four children – two boys and two girls, both boys are married with children and both girls are still enjoying the single life in London.  At home they are joined by two very 'enthusiastic' chocolate Labradors, twelve chickens and four ducks – and frequently by their children and their families.
Lesley has a strong commitment to the environment and the community – she has worked for several charitable projects such as the Bangkok Breast Cancer Group (a voluntary support group), the Syria Trust for Development (an NGO), was on the think tank for CSR in Dubai and has been an avid participant in quite a few fund raising events.
Her work background is in Human Resources initially and then in Management Consulting she now has her own consulting business specializing in organizational change and development both in the UK and Internationally.
Lesley joined the Parish Council in March 2011. Contact: lesleyeharvey@yahoo.co.uk; Tel. 01789 488 048; Mobile 07912623990 Willow Cottage, Little Alne, Wootton Wawen, B95 6HN
Councillor Mike Wallis
I recently purchased a house in Little Alne with my partner Carla after many years looking for a home in this area. Previously we had been staying with Carla's family in Aston Cantlow, where I developed a soft spot for the lovely surroundings.
We have a little dog that regularly gets walked on one of the many public footpaths, so please say hello if you see me!
I grew up in South Birmingham and attended Aston University to gain a BSc. in Mathematics before beginning my career in a Financial Services company based in Solihull. I've been working there since 2007 and continue to enjoy both the work, and the people I interact with.
As a Parish Councillor my aim will be to support the community in looking after this beautiful local area that we are lucky enough to live in.
Contact: Tel: 07977 720140. E.mail mike.wallis@outlook.com
Councillor Chris Berry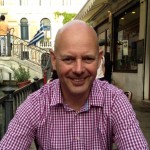 I moved into Little Alne in July 2014, having previously lived in Dorridge for 23 years. I am married to Helen and have 4 children, Jessica, James, Jack and Joe. I was born in Skipton , North Yorkshire and after graduating from Liverpool University I have spent most of my professional life in Retail with ASDA, DO IT ALL, Dollond & Aitchison and most recently Boots. I have also worked with a couple of shop fitting contractors. I am currently working with my wife in the family Property business which includes the Arden Centre.
I enjoy keeping fit by running along the country lanes and trying to keep on top of the garden and maintenance of the Arden Centre. I enjoy watching most sports and follow Burnley FC. . I am also a member of the Aston Cantlow Social Club.
I am pleased to be able to support the community as a Parish Councillor.
Contact: Tel 01789 488371. E Mail – chrisberry692@gmail.com
Councillor Phillipa FitzGibbon
Philippa is married to James and lives in Little Alne with their two children.  She has lived locally for 25 years, having moved from Shropshire, where she was born.  She moved from the centre of Stratford to Little Alne in February 2015, so quite a change!
Philippa's working career has been always been in the Finance Industry, working latterly for 27 years in insurance, mostly recently for the NFU Mutual.
Contact:  Tel: 07703 277334  E Mail fitzgibbon.p@sky.com
Clerk – Liz Butterworth
Liz is clerk to the Parish Council and so looks after much of the Council correspondence, plus ensuring that Meeting Agendas and minutes are produced and made available as required. Contact:  lizbutterworth1@btinternet.com; Tel. 01789 268998
Mike Gittus – District Councillor for Aston Cantlow (Kinwarton Ward)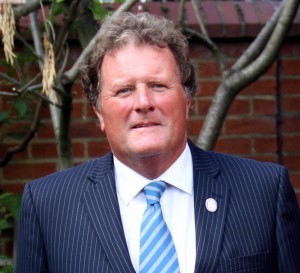 Born 7 April 1954 in Redditch, I now live at the Old Barn, Walcote, with my beautiful wife Di. My early years were spent in Station Road, Studley, where two special sisters, Sara and Mary, quickly joined me. Sara lives in Rome and Mary lives just down the road in Oversley.
In the early 60s our family moved to Lancashire, where my father started work for the Atomic Energy Authority. After attending two rather fine schools I opted for a career in the Lancashire Constabulary, where I specialised in Road Traffic Policing for my entire service until retirement. During this time I was married and presented with a beautiful daughter Claire, who now lives with my two grandchildren in Salford Priors. Since retiring I have returned to my roots here in Alcester, where my father was born, and where my parents Ann and John had already returned a few years earlier. My grandfather 'Harry' Gittus was well regarded in Alcester and was a very active member of the local community.
In the last five years Di and I have converted a small barn in Walcote and formed a small but successful building and renovating company. I am proud to be an active member of Alcester Town Council. I had the pleasure of becoming an elected member as a Warwickshire County Councillor, representing the County District of Alcester, in the 2009 county elections. I subsequently honoured my election promise by retiring from my business and becoming Alcester's full-time representative. I followed this success by being elected by the residents of Kinwarton to represent them as their District Councillor in 2010 and this year I was elected as Chairman of Stratford on Avon District Council. I sit on a variety of Committees, mostly connected with Adult Services and Planning. I am the Flood Champion for Alcester Town Council and to compliment this I also represent Warwickshire County as their Regional Flood Defence representative.
In any spare time I am a Magistrate, and a School Governor at two local schools. I am also a member of several other local charitable organisations.  And Chairman of Alcester Royal British Legion. My main hobby is talking and listening to people. I have spent my entire life working in the community, and I still find people interaction very interesting. For the future I would like to live long and healthy, thus continuing my ability to serve the people of Alcester and the surrounding district.
You can contact me at: The Old Barn Walcote Nr Alcester Warwickshire, B496LY, by phone : Home 01789 488027 Mobile 07554 334188 or email at mike@gittus.com
Nadhim Zahawi MP (Stratford on Avon Constituency)
Contact:  nadhim.zahawi.mp@parliament.uk; 01789 292723 3 Trinity Street, Stratford Upon Avon CV37 6BL
County Councillor Clive Rickhards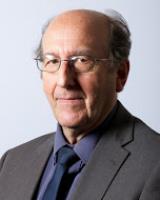 Liberal Democrat Studley Division
Email: cllrrickhards@warwickshire.gov.uk
Telephone No.: 01527 852180
Mobile No.: 07764 267130
Councillor Clive Rickhards is Chairman of Warwickshire County Council.
Councillors Register of Interests
If you would like to see the register of interests for our Parish Councillors, click on this link then click on the relevant Councillor. Within their details click on the Register of Interests link and you will be taken to the relevant entry on the Stratford District Council website.