Parish of Aston Cantlow
VACANCIES IN THE OFFICE OF PARISH COUNCILLOR
NOTICE is hereby given, in accordance with Section 87(2) of the Local Government Act 1972 that vacancies exists in the office of parish councillor for the parish of Aston  Cantlow, by reason of the resignations of Councillors Lesley Harvey and Hazel Mainwaring on 29th July 2021, Councillor Chris Berry on 23rd September 2021 and Councillor Phillipa FitzGibbon on 30th September 2021
Any ten local government electors for the parish may require an election to be held to fill the said vacancies. To do this, they must send a written request to the Chief Executive, Stratford-on-Avon District Council, Elizabeth House, Church Street,
Stratford-upon-Avon, which must reach him not later than 15th day of October 2021.
No set form of words is necessary. If such a request is received by the Chief Executive, an election will be held. If no request is received, the vacancies will be filled in due course by co-option by the remaining members of the parish council.
Dated this 30th day of September 2021.
By order of the parish council
Parish Clerk
Clerk – Liz Butterworth
Liz is clerk to the Parish Council and so looks after much of the Council correspondence, plus ensuring that Meeting Agendas and minutes are produced and made available as required. Contact:  lizbutterworth1@btinternet.com; Tel. 01789 268998
Gill Forman – District Councillor for Aston Cantlow (Kinwarton Ward)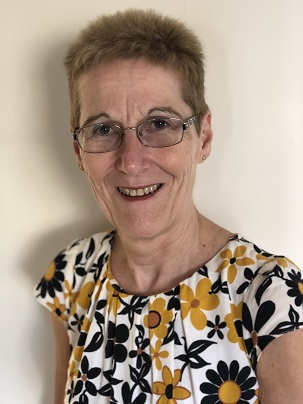 I live in Kinwarton, I am married to Tim, we have 3 daughters and 2 grandsons.  As well as being a Stratford District Councillor I am also an Alcester Town Councillor, and this year I have the honour of being the Mayor of Alcester  My hobbies are keeping fit, by going to the gym and walking, I also love reading crime novels.
Ian Shenton – District Councillor Wootton Wawen Ward
Contact Ian.Shenton@stratford-dc.gov.uk
Justin Anthony Lee Kerridge –

County Councillor Studley Division

Contact: justinanthonyleekerridge@warwickshire.gov.uk

3 Reinswood Court,
Sambourne Lane,
Sambourne, B96 6PE
Your local MP
Nadhim Zahawi MP (Stratford on Avon Constituency)
Contact:  nadhim.zahawi.mp@parliament.uk; 01789 292723 3 Trinity Street, Stratford Upon Avon CV37 6BL
Councillors Register of Interests
If you would like to see the register of interests for our Parish Councillors, click on this link then click on the relevant Councillor. Within their details click on the Register of Interests link and you will be taken to the relevant entry on the Stratford District Council website.